EARTH ROOM
May 20 - June 17, 2023

Graham Collins
Courtney Duncan
Jaye Kim
Maddy Inez Leeser
Amelia Lockwood
Erica Mao
Ōmbia Studio
Annabeth Rosen
Aili Schmeltz
Patrice Renee Washington

Co-curated by Clay ca + Blumenfield Projects



"A relationship is only that—

The space between two shapes. A Shape."

-Rachel Mannheimer, Earth Room


"Earth Room" gathers the work of ten artists whose ceramics explore the fertile relationships within our interior and exterior landscapes and how they fuse an alternate concept of the whole; A shape created of a void. The exhibition includes the work of Graham Collins, Courtney Duncan, Jaye Kim, Maddy Inez Leeser, Amelia Lockwood, Erica Mao, Ōmbia Studio, Annabeth Rosen, Aili Schmeltz, and Patrice Renee Washington.

Where the mere suggestion of a void can elicit feelings of vast emptiness, a lack of content, or simply, the feeling of nothingness, it can also be approached as a generative openness—a spatial moment of possibility, where disparate perspectives can find ground for connectivity and new potential.

Though arriving at ceramics from varying backgrounds, the deeply personal narratives of each artist offer pathways into their embodied practices and their shared material investigations. This exhibition presents an explosive array of form and surface that addresses themes of the past, the present, motherhood, alternate realities, race, home, and the architecture that defines those spaces. These works encompass, withhold, and give weight to a post-formal observation of life from a multitude of vantage points, rather than just one.

Earth Room is but a moment, an invitation to take pause, inhabit the space, and to forge a new connection.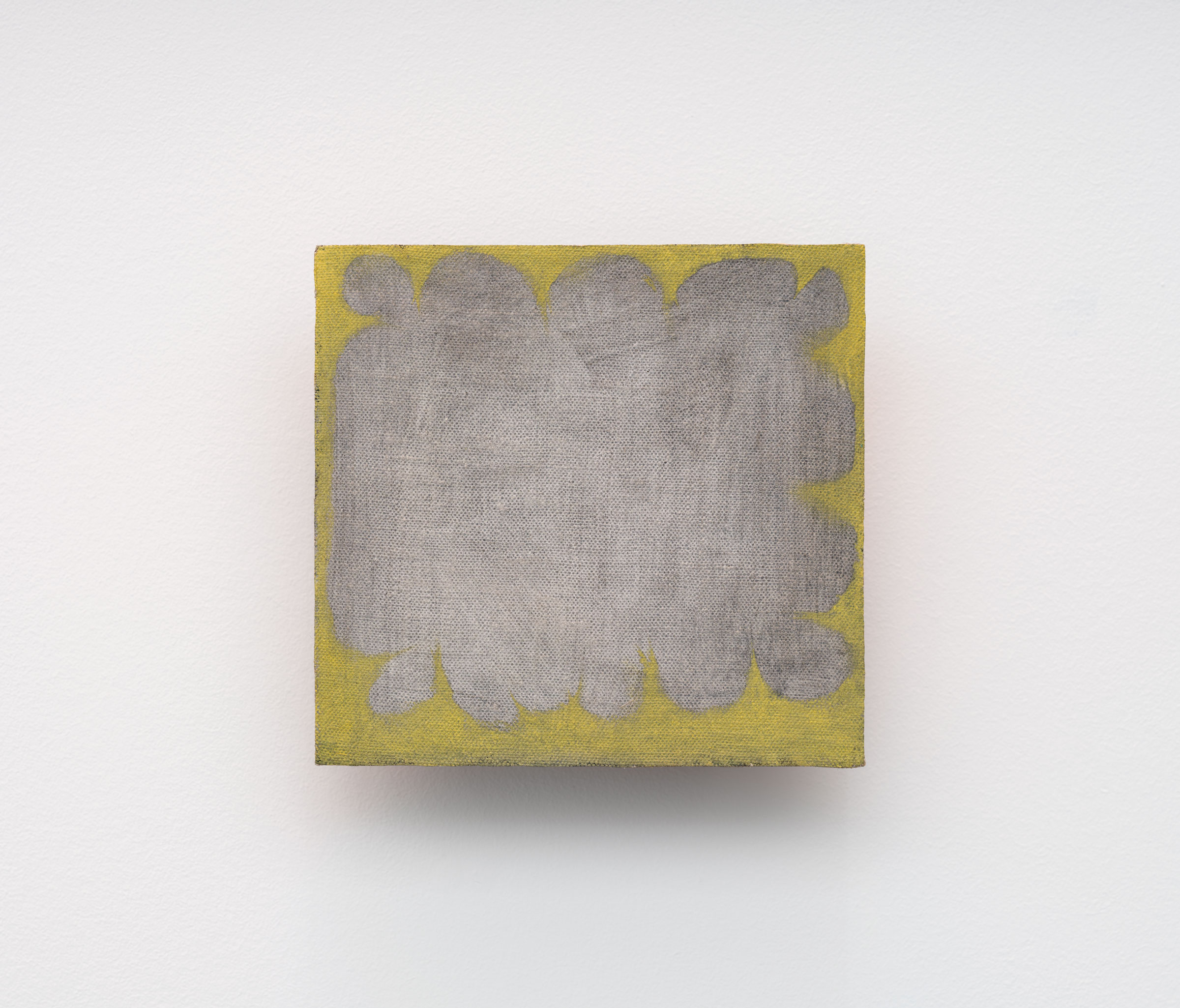 Dollar Menu of the Soul V
, 2022
Graham Collins
Casein and oil on hemp laid on ceramic
6 x 7 x 2.75 in
Colossal Memory
, 2022-23
Graham Collins
Casein on hemp laid on ceramic
11 x 11.5 x 2.75 in
Moonache NJ,
2022
Graham Collins
Casein on hemp laid on ceramic
10 x 10 x 2.75 in
Piedra Coffee Table,
2022

Ōmbia Studio
Mixed media, black resin finish
50 x 32 x 15 in
Sky on Abandoned Mine,
2023
Courtney Duncan
Rusted steel, red stoneware, slips, underglaze, glaze ^5 Oxidation
25 x 14 9 in
Sky Resting on Canyon,
2022
Courtney Duncan
Red stoneware, slips, underglaze, glaze ^5 Oxidation
17.5 x 15 x 7 in
For Nothing, Earth a Flower,
2023
Courtney Duncan
Red stoneware, slips, underglaze, bronze dust, glaze ^5 Oxidation
17 x 14 x 8 in
Cool-hot Beauty
(nasturtium), 2023
Maddy Inez Leeser
Glazed ceramic
10 x 11 x 4 in

Hemed Hide
, 2023
Maddy Inez Leeser
Glazed ceramic
6 x 7.5 x 6 in
Clovered Breath
, 2022
Maddy Inez Leeser
Glazed ceramic
21 x 19 x 6 in
Coming Home to Roost,
2019
Patrice Renee Washington
Glazed stoneware, grout, wood
32.5 x 24 x 1 in
Smear Campaign,
2019
Patrice Renee Washington
Partially glazed porcelain, grout, wood
32 x 24.5 x 1 in
Oh the things I was gonna tell you,
2023
Jaye Kim
Glazed ceramic
18 x 18 x 21 in
Knowing what I know now,
2022
Jaye Kim
Glazed ceramic
13.5 x 14 x 14 in
Piedra Coffee Table II,
2022
Ōmbia Studio
Mixed media, black resin finish
58 x 38 x 12 in
Untitled (Rundle),
2023
Annabeth Rosen
Fired and glazed ceramics with steel baling wire
10.5 x 16.5 x 11 in
Untitled (Rundle),
2023
Annabeth Rosen
Fired and glazed ceramics with steel baling wire
10.5 x 16.5 x 11 in
Steel Stand,
2023
Annabeth Rosen
Steel
36 x 13 x 12 in (3/8" thick)
Twist 1,
2023
Annabeth Rosen
Oil paint on paper
65 x 42 in
Twist 2,
2023
Annabeth Rosen
Oil paint on paper
68.5 x 42 in
Maybe better next time,
2023
Jaye Kim
Glazed ceramic
17.5 x 15 x 15 in
Cairn 22,
2022
Aili Schmeltz
Ceramic with powder coated steel support rod and base
55 x 12 x 15 in
Red Dream 1,
2023
Erica Mao
Glazed stoneware
10.5 x 3.5 x 1 in
Orange Ridge Mountain,
2023
Erica Mao
Glazed stoneware
14 x 16.5 x 1 in
Red Dream 2,
2023
Erica Mao
Glazed stoneware
10.5 x 3.25 x 1 in
Dark Tree Risen,
2023
Erica Mao
Glazed stoneware
14.5 x 10.25 x 1 in
Crevasse,
2023
Erica Mao
Glazed stoneware
12.25 x 5.75 x 0.5 in
Swallowed Whole,
2023
Erica Mao
Glazed stoneware
11 x 11.5 x 0.5in
House in the Field,
2023
Erica Mao
Glazed stoneware
16.5 x 5.5 x 1 in
Blue Shadow Becoming,
2023
Erica Mao
Glazed stoneware
6.25 x 16.5 x 0.5in
Primordial Garden,
2023
Erica Mao
Glazed stoneware
14 x 13 x 2.25 in
Inferno,
2023
Erica Mao
Grouping of 8 glazed
stoneware works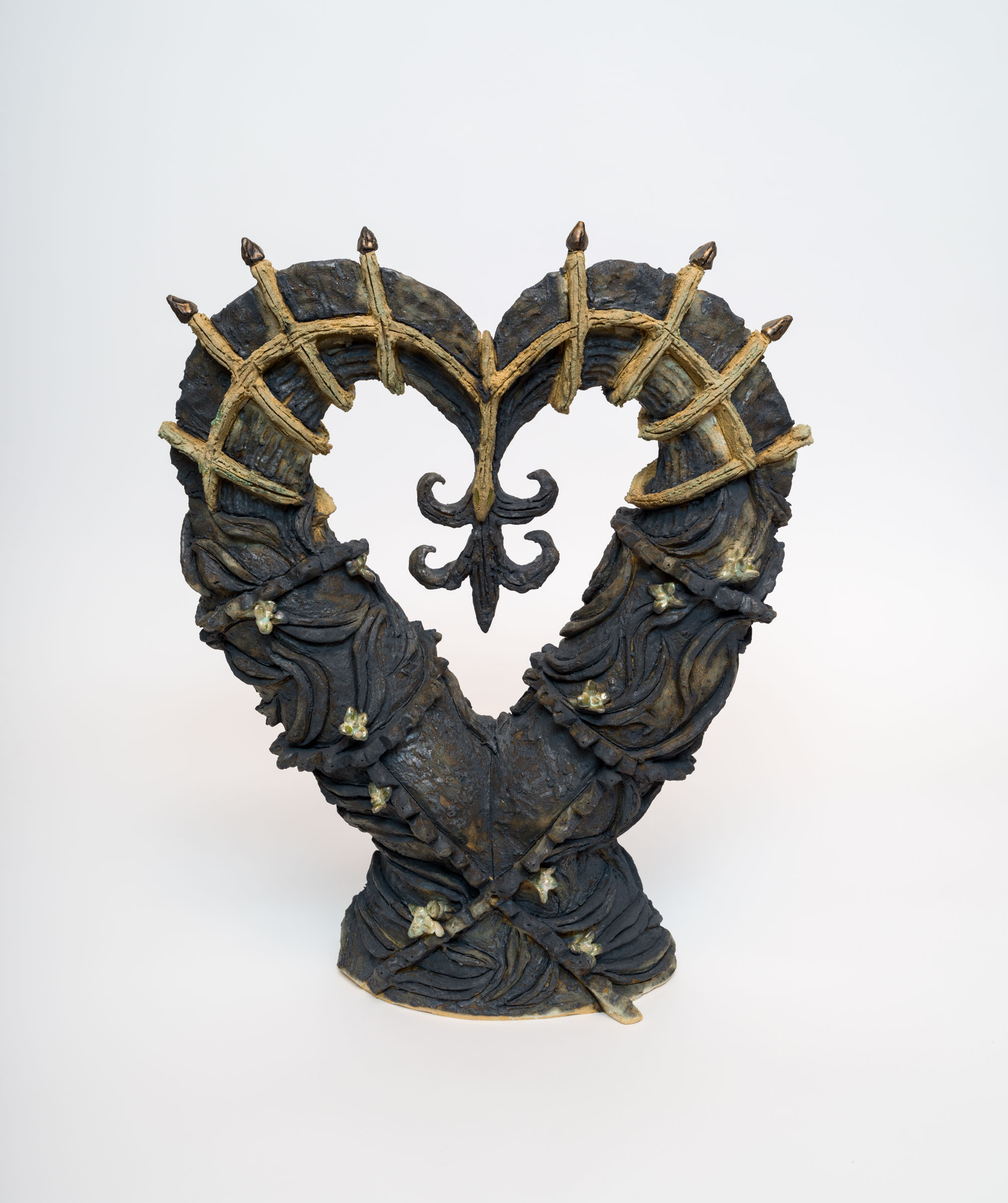 Torrefy-sill,
2023
Amelia Lockwood
Stoneware and glaze
25 x 18 x 8 in
Lucina,
2023
Amelia Lockwood
Stoneware and glaze
9.5 x 10 x 9.5 in