ONZE NUS PAR
(Eleven Nudes by) Lucien Clegue from 1967
Onze Nus Par (Eleven Nudes by) Lucien Clergue from 1967 are, in one sense, deceptively intoxicating – the artist's early life was a far cry from the luminous sensuality of these works. Clergue would become a close friend and documentarian of Pablo Picasso and Jean Cocteau, and he was the first photographer ever to be invited to join the Académie des Beaux Arts in Paris. However, these celebrated achievements were prefaced by a horrific childhood during World War Two, defined by the obliteration of his hometown of Arles, France, which required that Clergue, still a child, join the workforce to help support himself and his beloved mother. Clergue's mother died when he was just 19 years old, but before she did, she gifted him the camera that would manifest his life's purpose.

Clergue initially took up his new tool to document the ruins of his community left behind by the Nazis, but soon he retrained his eye on entertainers and artists. This choice of subject is evocative of Picasso's Blue Period, also dedicated to the off-hours lives of Harlequins and circus performers, and which emerged in the wake of World War One.
This move suggests that Clergue was the quintessential artist's artist: intrinsically understanding that creators exist to reassure our endurance in the face of impossible circumstances – that, in the aftermath of destruction, fertile ground once again appears.
The Onze Nus Par series both lavishly celebrates the vitality of life and slightly abstracts the female form. Situated on the seashore, the nudes are dappled with sparkling sunlight and lapped by the cleansing sea water. Clergue crops out the head and face of the inviting body, leaving the form in a state of anonymity that lends it to universality; these photographs deny any separation between the nude feminine body and nature itself.

It doesn't feel a stretch to imagine that these sweetly emotional images are an ode to Clergue's lost mother figure, an ode to the healing waters of our bodies and of love as counterforce to suffering.

Un,
1967
Lucien Clergue
Gelatin silver print
6h x 5w in / 11.75 x 10.5 in
Polished hand-welded aluminum frame
$1200
Inquire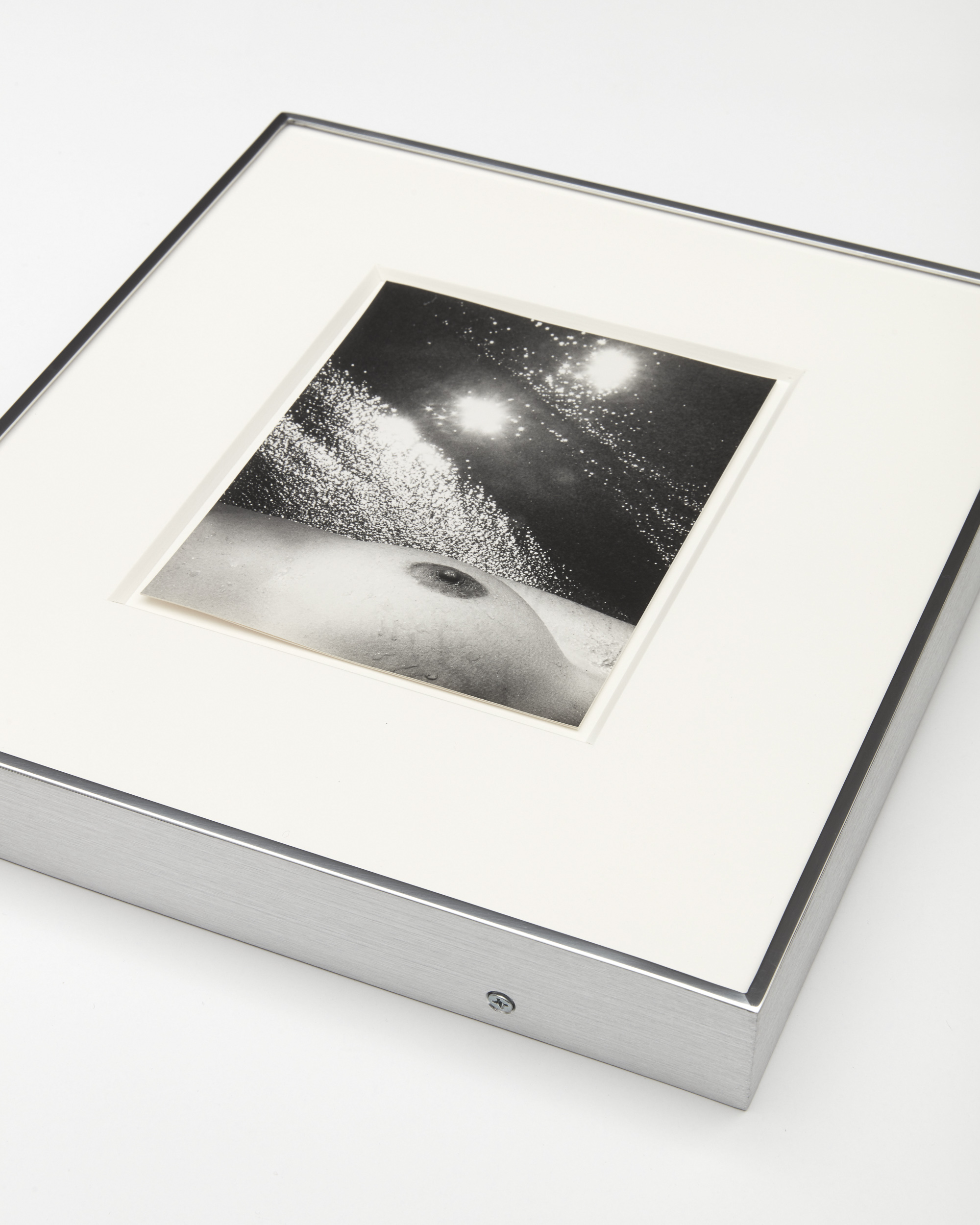 Deux,
1967
Lucien Clergue
Gelatin silver print
6h x 5w in / 11.75 x 10.5 in
Polished hand-welded aluminum frame
(brushed sides)
$1200
Inquire
Trois,
1967
Lucien Clergue
Gelatin silver print
6h x 3.5w in / 12.75 x 10 in
Polished hand-welded aluminum frame
(brushed sides)
$1200
Inquire
Quatre,
1967
Lucien Clergue
Gelatin silver print
5h x 7w in / 10.5 x 12.75 in
Polished hand-welded aluminum frame
SOLD
Cinq,
1967
Lucien Clergue
Gelatin silver print
5.25w x 5 in / 12 x 11.5 in
Polished hand-welded aluminum frame
(brushed sides)
$1200
Inquire
Six,
1967
Lucien Clergue
Gelatin silver print
6h x 5w in / 11.75 x 10.5 in
Polished hand-welded aluminum frame
SOLD
Sept,
1967
Lucien Clergue
Gelatin silver print
5h x 7w in / 10.5 x 12.75 in
Polished hand-welded aluminum frame
SOLD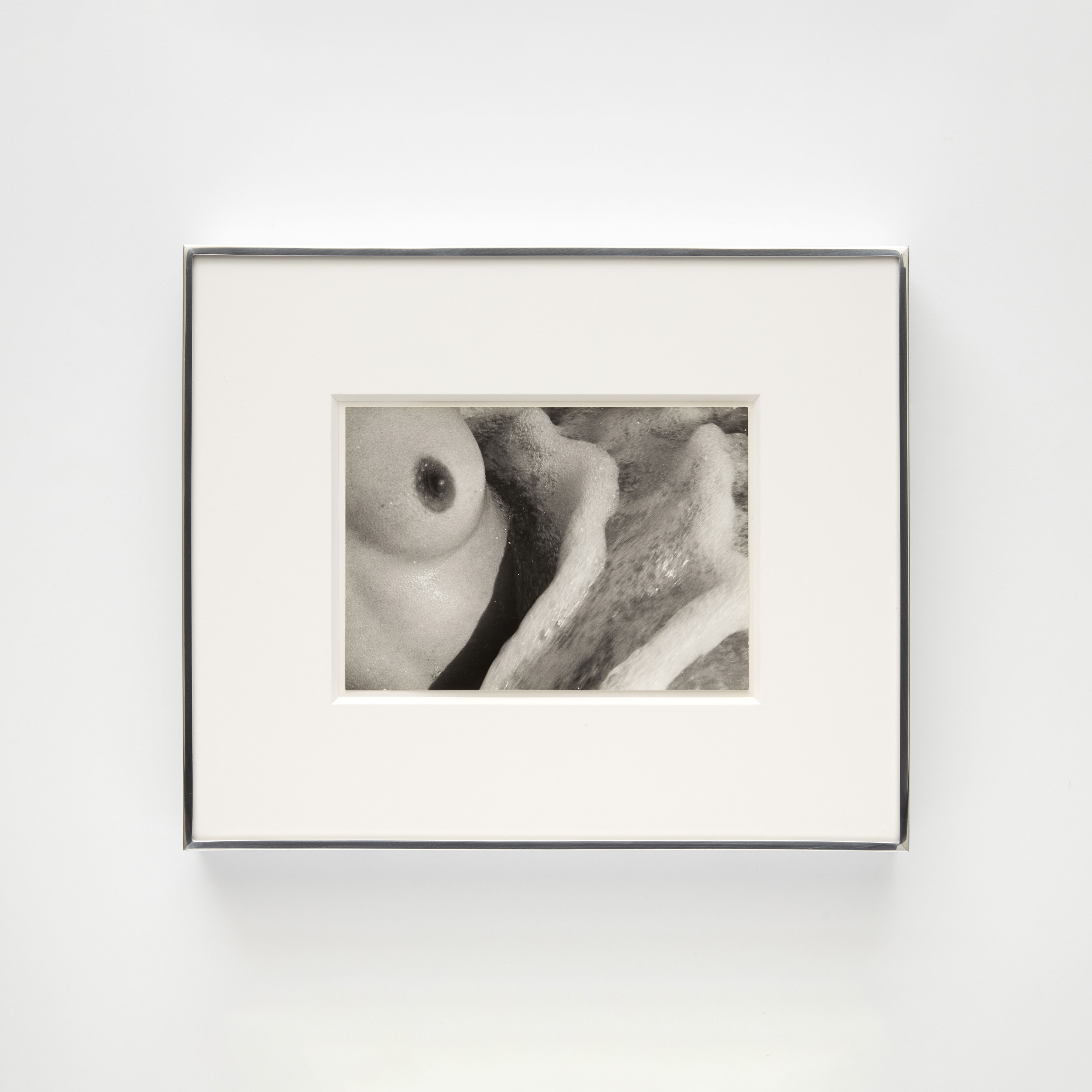 Huit,
1967
Lucien Clergue
Gelatin silver print
5h x 7w in / 10.5 x 12.75 in
Polished hand-welded aluminum frame
(brushed sides)
$1200
Inquire
Neuf,
1967
Lucien Clergue
Gelatin silver print
5h x 7w in / 10.5 x 12.75 in
Polished hand-welded aluminum frame
(brushed sides)
$1200
Inquire
Dix,
1967
Lucien Clergue
Gelatin silver print
5h x 7w in / 10.5 x 12.75 in
Polished hand-welded aluminum frame
$1200
Inquire
Onze,
1967
Lucien Clergue
Gelatin silver print
5h x 7w in / 10.5 x 12.75 in
Polished hand-welded aluminum frame
SOLD