PENSÉES

November 3 - December 9, 2023
Opening Friday, November 3rd 6–9pm


Sarah Brook Gallery is pleased to present Pensées, a multisensorial exhibition between painter Colleen Herman and composer Megan Perry Fisher. The show opens on Friday, November 3, 2023; the same day of the official album launch.

Penseés is a 12 song record written and composed by Megan Fisher that began in 2019. Stimulated by the encompassing environment around her, Fisher started writing the songs during an artist residency in France. It was here that she also encountered the book, The Music of Painting: Music, Modernism, and the Visual Arts (Peter Vergo) which would influence the project's multidisciplinary path. Fisher began sketching out each song on the piano, and simultaneously envisioning a synesthetic collaboration with a contemporary visual artist. Fisher admired Colleen Herman's work from afar and soon discovered she often uses music as a starting point for her paintings. The two began a dialogue in June 2021. As Fisher's songs took shape, she would send clips to Herman who would listen on repeat in her studio, on the subway, or walking in the trees in upstate New York. The two artists exchanged inspiration and ideas for many months as the album developed. They decided that each instrumental composition would have a companion painting. Fisher spent time recording songs in Berlin, Paris, Los Angeles, and Hudson, New York; and with each new iteration, Herman absorbed every sound; annotating in oils, watercolors, and spray paint on various substrates. At the end of 2022 the songs crystallized, and paintings emerged.

All twelve of the paintings made for Pensées will be on view in the gallery, along with Hydrangea, a painting that was made while listening to the entire album on loop. Each unique composition by Fisher demanded its own visual world; which resulted in a range of materials, mark making, and scales employed by Herman for Pensées i through xii. The visceral quality of the enrapturing music can be seen and felt in each painting, intimately. Visitors of the gallery will be invited to make use of the specific song QR codes available for every work; so they can dwell in and be transported by the collision of sight and sound.

Megan Perry Fisher (B. 1986, Elizabeth City, North Carolina) is a pianist and composer based in New York City. She studied Film Scoring for Multimedia at New York University and has written works for narrative short films, fashion films, runway shows, ballet, documentaries, and commercials. She is drawn to projects where music and visual arts merge. Last year, she collaborated with director Alex Craig on the score for The Imminent Expiration of Seth Dodson, a short film starring Fred Armisen that premiered at festivals, including Beverly Hills Film Festival, Richmond International Film Festival, and DC Independent Film Festival. Recently, Fisher partnered with Dasha Schwartz, a choreographer from the American Ballet Theatre, on the music for three ballet pieces that premiered in NYC.

Colleen Herman (B. 1982, Baltimore, MD) is an artist who works with polychromatic multimedia on natural surfaces. Herman earned a BFA from Syracuse University in 2004. She has held two solo exhibitions at Sarah Brook Gallery and participated in group shows at The Hole, Los Angeles, Zurcher Gallery, New York, Lovaas Projects, Munich, Germany, La Señora Gallery, Oaxaca, Mexico, and others. She will have a solo show at Olympia Gallery, New York, opening December 2023. Herman's work is collected internationally and held in discerning private institutions. She has completed two residencies in Oaxaca, Mexico at pocoapoco in 2018 and 2019, and one in March 2022 at Casa Balandra in Mallorca, Spain. Herman currently lives and works in New York City.

Pensée i,
2022
Oil, acrylic, spray paint, gouache on canvas
66 x 58 inches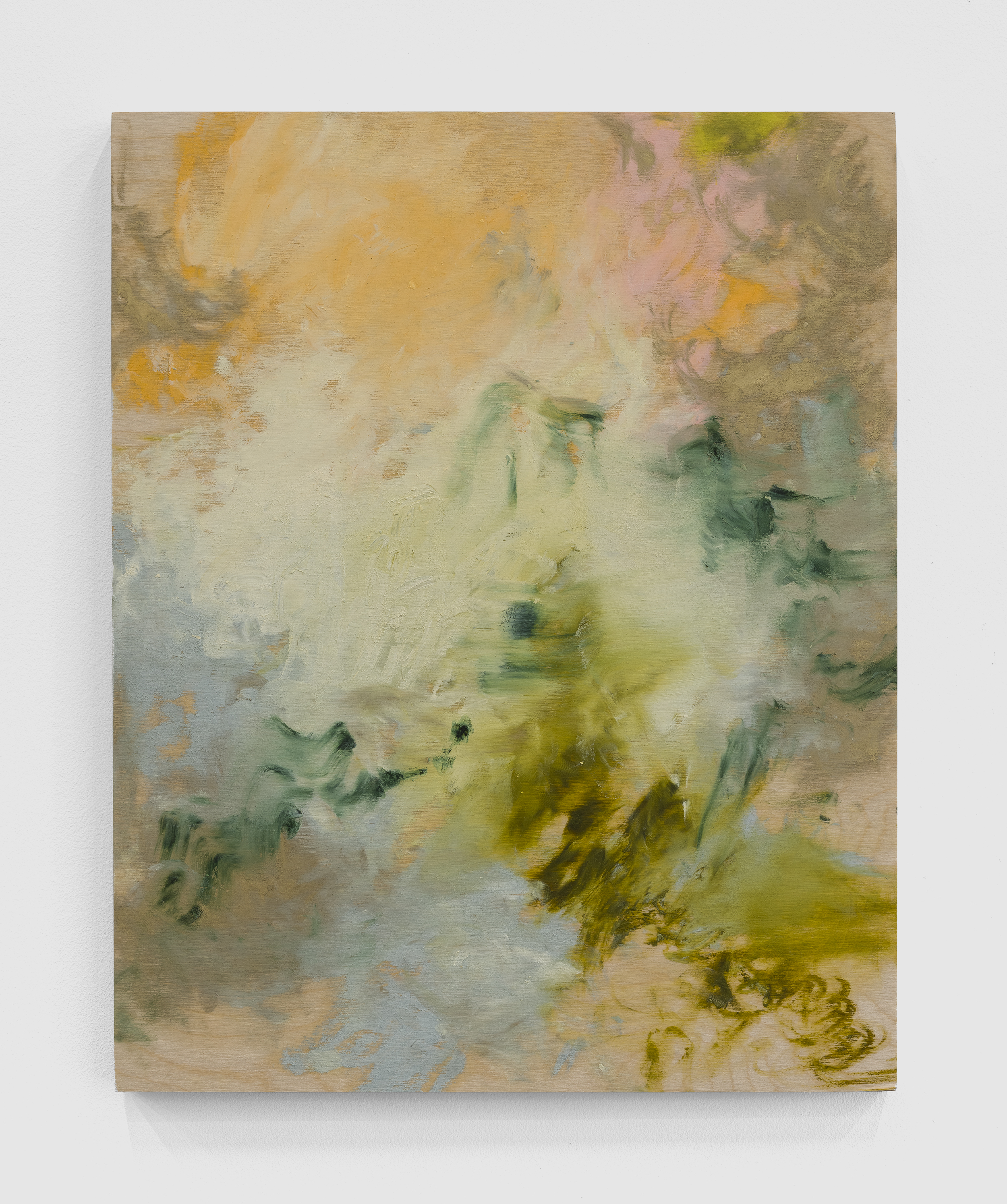 Pensée ii,
2022
Oil on wood panel
20 x 16 inches
Pensée iii,
2022
Oil on wood panel
12 x 9 inches
Hydrangea
, 2022
Acrylic and gouache on canvas
48 x 42 inches
Pensée iv,
2022
Watercolor on paper
14 x 12.5 / 17 x 15 inches
Pensée vi
, 2022
Watercolor on paper
21 x 18 / 22.5 x 20 inches
Pensée viii,
2022
Oil on wood panel
9 x 12 inches
Pensée xii,
2022
Oil on canvas
6 x 6 inches
Pensée v,
2022
Acrylic, spray paint, gouache on canvas
12 x 9 in panel / 12 x 18 inches
Pensée vii,
2022
Oil on wood panel
12 x 9 inches
Pensée x,
2022
Oil on canvas
30 x 24 inches
Pensée xi,
2022
Oil on wood panel
12 x 9 inches
Pensée ix,
2022
Oil and spray paint on wood panel
12 x 9 inches