ROMAN HOLIDAY
Paintings by Britt Bogan
Sarah Brook Gallery is pleased to announce Roman Holiday, the gallery's first solo exhibition by Los Angeles-based painter, Britt Bogan. Comprised of nine new oil paintings, the show is installed in situ in the artist's airy backyard studio space. In response to the current imposition of isolation and immobility, Bogan has seized, for this show, upon the salutary fantasy of escape to her family's homeland of Italy. The artist positions Rome as a metonym: this is not just a city but an idea ever-present in our minds of the birth of civilization, the seat of philosophy, Catholicism, and art as a symbol of power. This Rome connects perfectly to Bogan's invocation of talismanic figures; primordial, mythic forms appear to us in her works as if in a portentous dream.

The goddess of war, Athena, comes to us in deep-sea blues, her doubled eyes burning white hot with solemn clarity. Athena's tall neck is, in Bogan's hands, powerfully sloped, situating her sculptural head as if atop a mountain. Searing eyes also define a portrait of Santa Lucia, a medieval proto-feminist who was martyred after redistributing her dowry to the poor instead of entering an arranged marriage.
In some narratives, Lucia's eyes were gouged out of her head to destroy her powers of faithful premonition, however in Bogan's painting the patron saint of compromised sight appears fully in command of her senses and even armed (echoing Athena) with an extra set.


The palette of Roman Holiday references the deep, primary hues of the Italian Renaissance: sacred blue, potent red and Naples yellow, in a nod to her Southern Italian roots. The component works are largely monochromatic, with light and dark passages applied instinctively to define mass and volume. The effect is to situate the works in a metaphysical realm. A pursed-lipped family of figures rendered in the same nocturnal and oceanic hues as Athena conjures an air of laden melancholy. More than one figure is adorned with the collar of the court jester, signaling Bogan's affinity for her fellow artist, for the important leavening action of culture and the tragicomedy of our mortal lives.

Photograph by Paul Salveson
Holiday From My Phone
, 2020
Britt Bogan
Oil on canvas
17 x 22 in
SOLD
Wise Guy,
2020
Britt Bogan
Oil on canvas
17 x 22 in
SOLD
Photograph by Paul Salveson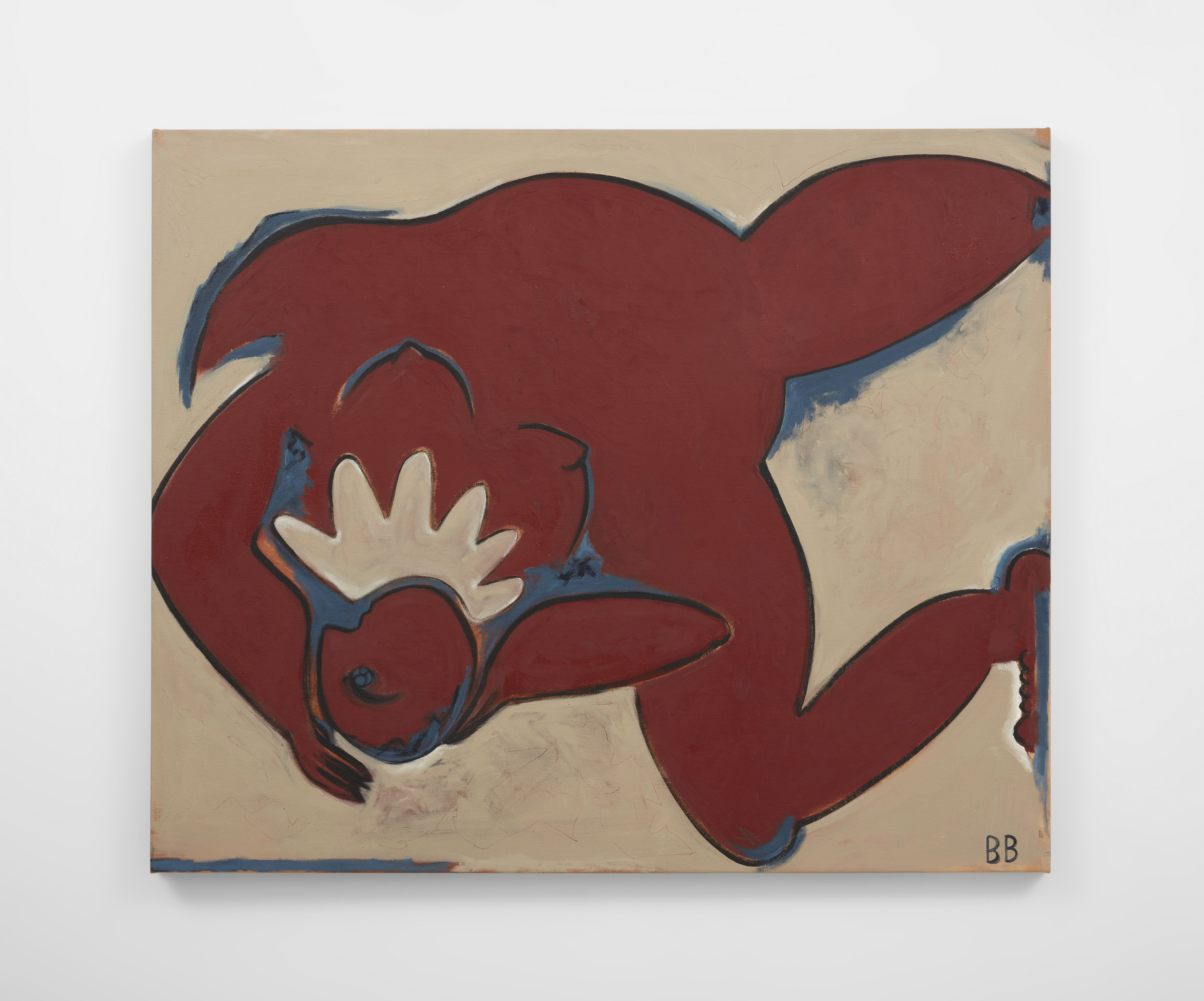 Zanni,
2020
Britt Bogan
Oil on canvas
46 x 38 in
SOLD

Santa Lucia,
2020
Britt Bogan
Oil on canvas
24 x 38 in
SOLD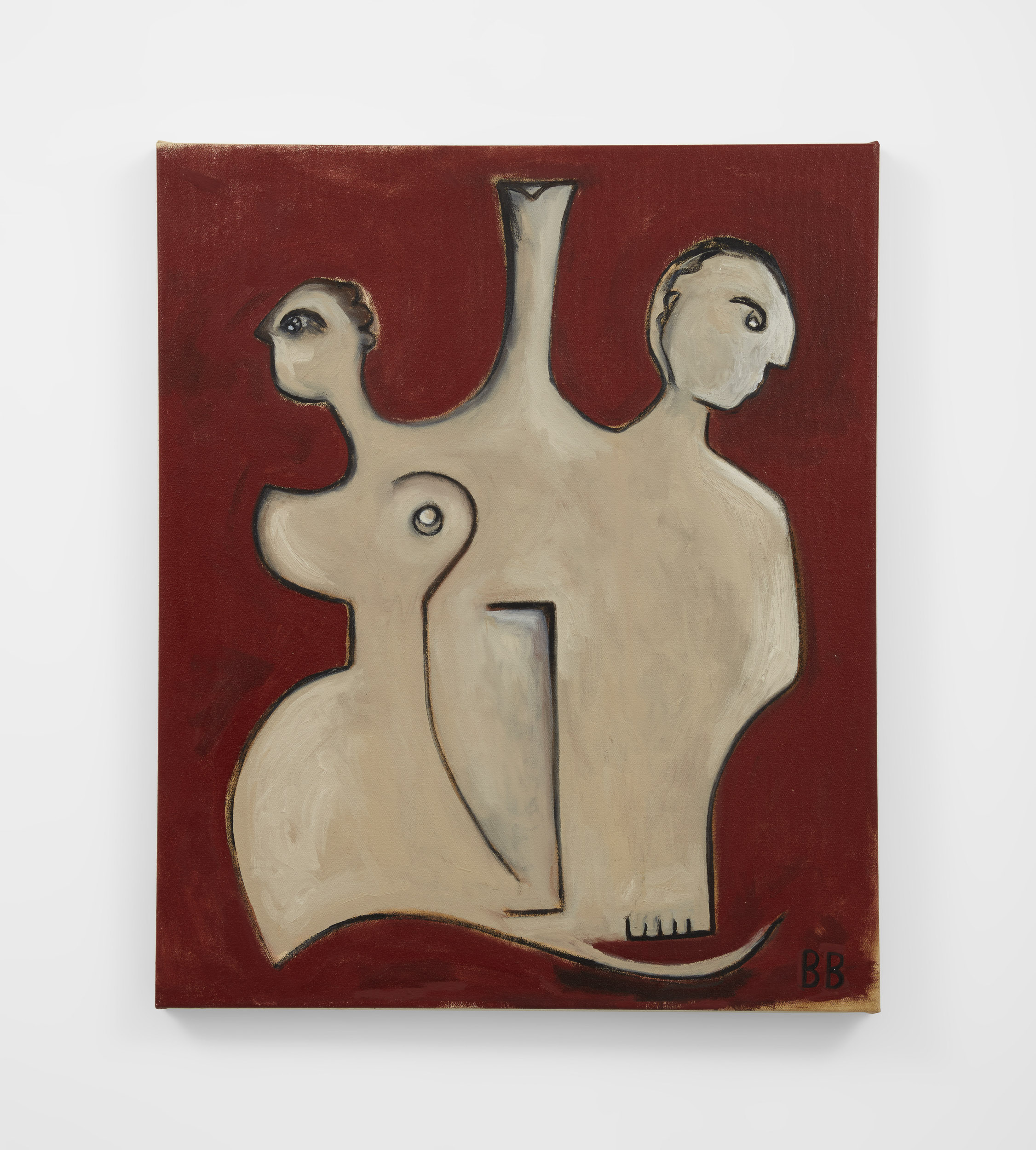 Bottle of Red,
2020
Britt Bogan
Oil on canvas
24 x 29 in
SOLD

Pesce del Giorno,
2020
Britt Bogan
Oil on canvas
12 x 10 in
SOLD
Photograph by Paul Salveson

Family Secrets,
2020
Britt Bogan
Oil on canvas
63 x 44.5 in
SOLD

No One Dances Anymore,
2020
Britt Bogan
Oil on canvas
42 x 32 in
SOLD
Photograph by Paul Salveson
Photograph by Paul Salveson